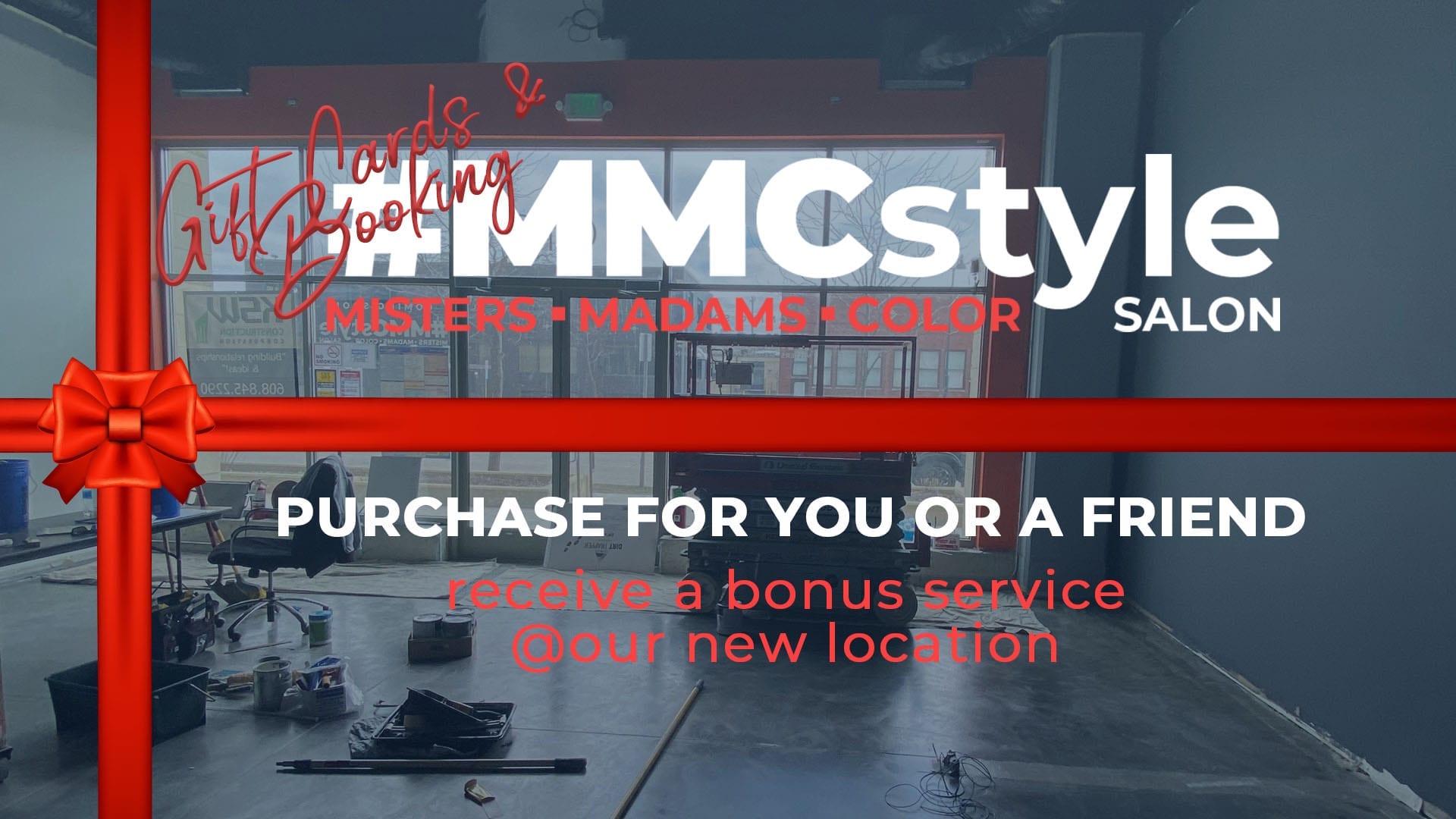 #MMCstyle Salon – New Location – @ 1016 E Washington Ave – OPENING SOON
#MMCstyle Misters – Madams – Color – Salon, is staying open and doubling down on safety and sanitation practices.  All Madison salons, whether they're closing or staying open, are under tremendous financial stress right now. Many closed shops are raising money online to tip workers and encouraging clients to buy gift cards for future appointments and/or to book future appointments in mid to late April.
Mallory Cook (me), owner of #MMCstyle is also opening a new location at 1016 E Washington Ave in downtown Madison, so the timing of the current global, state and local situation is a defining WTF moment, we are rising up to meet.  Currently, we are taking "well" clients one at a time and making efforts to sell gift cards, products and book new appointments. The money, which acts like a tip jar, will go toward its filling the gap of clients rescheduling while helping us all take time to concentrate on the new location opening. We've heard of some shops selling gift cards by phone and we wish them good luck, but we also understand how our clients purse-strings are also getting tight, so we are also focusing on booking out now, for later.
BOOK ONLINE
"It's a hold your breath and wait kind of game."
Madison salon owners are also hoping state government officials step up and provide financial relief to small businesses and help workers get unemployment benefits faster.  A petition calling on a federal aid package for the country's cosmetology, barber and body work industry is circulating widely online. It's also difficult, because salons aren't just for pampering, they are safe places to share opinions and talk about our current events and work through them together…it's a community place.
People call in to get appointments NOT because they were called off work. Not for reasons of vanity, but for a sense of community along with a place to vent frustrations of their current situation at work or home.
SIGN PETITION
Support your salon or stylist
Your purchases or booking online now help support the opening of my new salon during these unexpected times. We're still on schedule and looking forward to everyone seeing the new space!
Purchase your gift card now and receive a free upgrade to service in the new location.
PURCHASE EGIFT CARD
Examples of upgrades: Hair Conditioning Treatment, Facial Waxing, Brow Tinting, Beard Trim
Thank You 💖 Mallory
TAKING APPOINTMENTS