With over 10 years experience choose the hair salon that is best for you. Mallory Cook – MMC Style hair salon in Madison, WI. The Hair Salon and Hair Color Pulp Riot Specialist carrying many hair care and hair styling products. #mmcstyle
Wednesday, September 23, 2020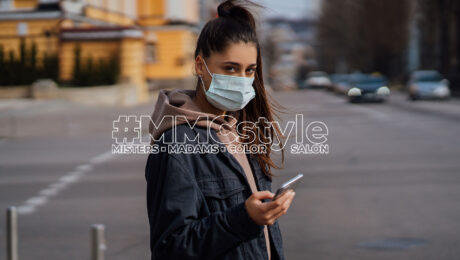 COVID-19 Client Precautions Upon Arrival
Unfortunately with COVID-19, this is no longer a time and place to bring in your friends and family to be with you at your appointments (obviously does not apply to kids cuts). We adhere to the Forward Dane policies and have to keep our guest counts and staff at a minimum. It's quite simply inappropriate at this time, so "clicks…" you have to stay home.
#MMCstyle Salon's represented hours for booking appointments are accurate as shown, please choose to book with the first available stylist or choose a stylist to book your next haircut or hair color service with them directly.
If you're experiencing COVID-19 or FLU-like symptoms or have been recently exposed to COVID-19 please reschedule or cancel your appointment. No cancellation fee, we only ask that you let us know since we have to keep our staff trim as well.
Please use the hand sanitizer available at the front desk at check-in.
Clients should bring a cloth face covering to their appointment, or we provide them at the front desk during check in as well, feel free to ask.
We're encouraging clients to wear a face covering when entering the salon.
Also, we've been killing germs with Barbicide for years, still do and it works on the coronavirus, bottom line, we're here following the Forward Dane procedures to keep you and everyone as safe possible.
FORWARD DANE BEST PRACTICES
#MMCstyle Hair Salon's Location & Parking
Enter through the front door marked 1016 directly off of East Washington Avenue in the newest big growth area of Madison. Complete and upcoming projects of high end hotels, housing, techy office space, concert venues, restaurants, AND the door-front parking to match have this area already bustling with vehicle, bus, and foot traffic. Being located at the Lyric building complete with apartments above, stretches high into the Madison skyline, gaining us the ability to be easily found with the bonus of covered garage parking.
Plenty of bar seating in the windows of the salon and at the multi-use reception desk (ADA height checkout counter, bar with seating for guests, a beverage fridge holding wine and local brew options, bottled water, sparkling water, soda and juice) gives our guests plenty of socially distanced space to relax and unwind before the start of an appointment with a beverage. At this time we are asking only those individuals (exception kids cuts) with appointments to be in the salon. With COVID-19 we've had to simplify our lobby seating below our eclectic pendent chandelier designed by Mal. At #MMCstyle Hair Salon we wanted to create a trendy, comfortable space to keep our guests talking about us and thinking about coming back to hang out for their next appointment, and hopefully one day after COVID-19 restrictions ease up we can host an event!