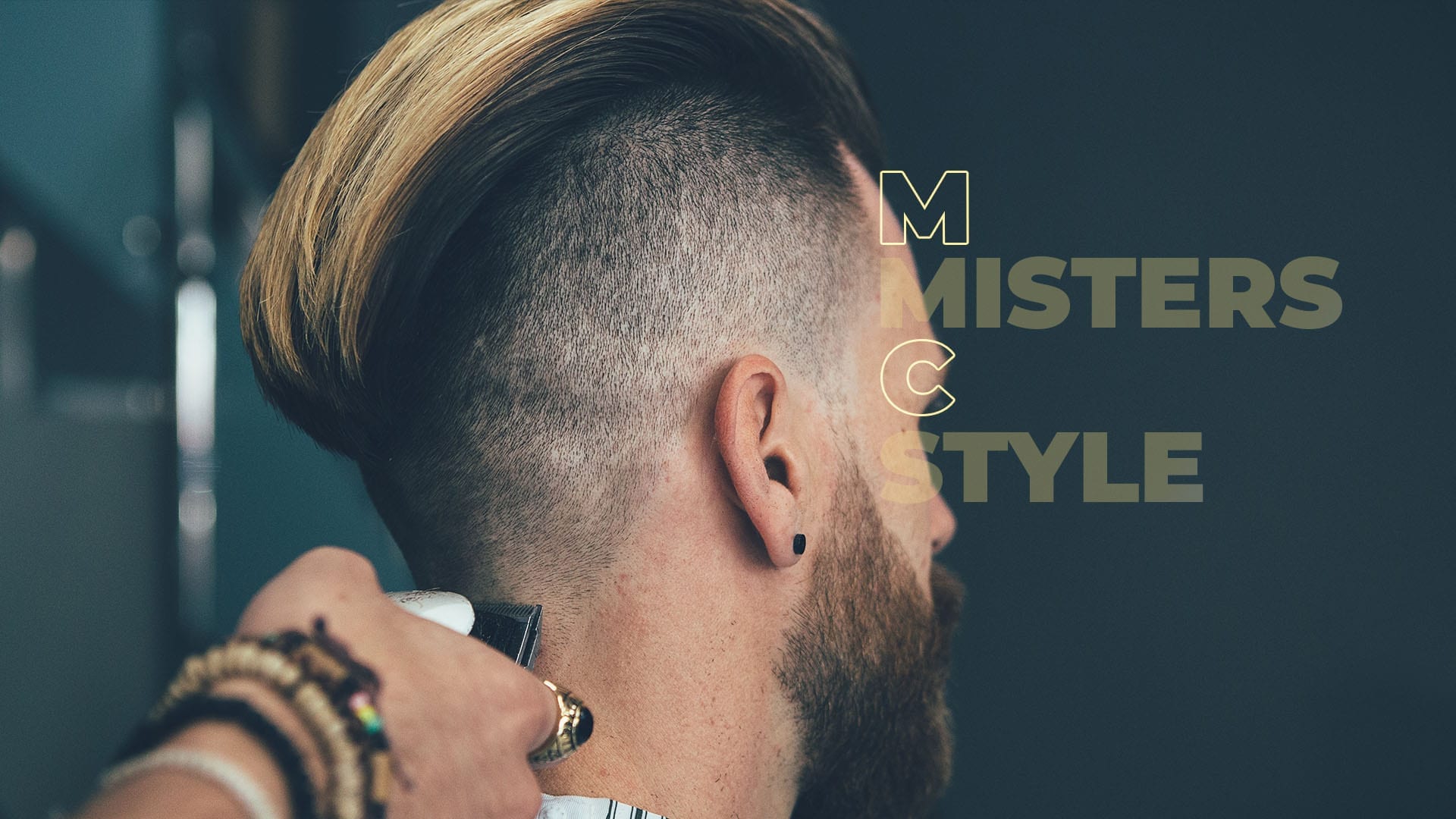 The Undercut: For Men by Mallory Cook – Hair Stylist
Men's undercuts have been a trend for a long time, they've come from a style that was a very much so DIY (do it yourself) kind of style that was clip up the hair you wanted up top, shave everything down underneath, and slick back the top.  Nowadays the undercut is extremely trendy, and can be applied in so many different ways, there's an option for almost every guy, his look and his hair type.
Keep in mind as you're reading through these different undercut hair styles, most can be worn in more than one way.  Ask your stylist for styling tips as far as how to blow dry & what products to use to get the most out of your style!
If you like to wear your hair back:
The traditional application of the undercut of shaving down the sides and wearing the top long and back is still a thing, but there's so many options.  From fading the sides to a length of your desire, to wearing a beard with this, really any guy in any profession, and any style can wear this look.  A pomade can be used to style the type in a sort of wet look for more of a hip kind of style, or a wax to create more of a natural finish will keep this look more natural and care free looking.
Your stylist will know based on the growth patterns of your hair, just how high you should go with your undercut, what length is going to work best based on how it grows out and how it lays.  So look to them for suggestions if your trying an undercut for the first time
If your hair is curly/wavy:
An undercut for curly hair can be a really fun change, and for my guys with curly hair it's a great way to condense your haircut to not feeling so wide on your head.  Again with this style the length on the sides is up for interpretation of the overall style you're going for.  You can use a pomade to add some shine and definition to your waves.
If you like to wear your hair forward:
If you're a guy who likes to wear your hair forward, or that's just the way your hair grows so you don't have much of a say in the matter, an undercut can still work great for you.  You can wear it short and spikey, use a paste to create lots of definition in the hair style.  Or wear a styling cream for a softer finish that'd go great in any type of office setting.
Side-swept undercut:
Lastly, if you're a guy who pushes his hair to the side you can have a lot of fun with an undercut.  From shaved in hard parts, to softer everyday looks, this hair style has many options.  The longer the top compared to the sides the more of a unique look this will provide.